Odoo partner
The right partner for your Odoo
The right Odoo partner - personally and professionally!
Vertrauen und Know-How beim Odoo Silber Partner
Personal, Competent and available to you!
Your Odoo partner.
IT IS AG - Odoo Partner Deutschland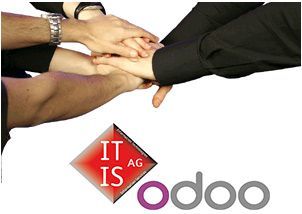 IT IS AG is Odoo Silver Partner and certified training partners. Due to our 18 years of experience in the ERP sector, we have extensive expertise in the consultation, implementation and the here..
Wir freuen uns darauf, Sie in Bezug auf Odoo vollumfänglich zu unterstützen. Durch unseren Standort in Südbayern sind wir auch der optimale Ansprechpartner als Odoo Partner in München und allgemein als Ihr Odoo Partner in Bayern.

For more information about Odoo and our services you get hier.
Connect with us on Facebook